Car Wreckers Springvale
Cheap Used Auto Parts Springvale

About Car Wreckers Springvale
Sell any unwanted car for wrecking or parts and get paid up to $9,999 with your local Car Wreckers Springvale VIC 3171.
Do you own a car that is no longer roadworthy?
Are looking to earn instant cash on your used car?
Do you want free car wrecking services in Springvale?
If your answer is "YES" to all of these questions, Car Wreckers Springvale is the right place for you. By contact us, you absolutely do not have to worry about quality services. It is known to all that the cash for cars that our company offers, is the best and most reasonable in all of Springvale.
We are a company that offers to buy all kinds of unwanted or used 4WDs, family cars and commercial cars for recycling.
When selling your unregistered, scrap or old cars, make sure that you are offered services where they do not charge you any money. It only makes sense that the company pays you instant cash instead of charging you with fees for their services, especially when you are out to earn quick cash on your old car. We make sure to provide you with best of our services without charging you any money for it.
All of our car wrecking and car removal services can be availed all across Springvale. We can easily access every location within the suburb. Not only that, we can access areas within the 10 km radius of Springvale as well.
We Buy Cars and Pay Cash up to $9,999
At Car Wreckers Springvale, we are ready to buy your car for cash up to $9,999. There are no hard and fast rules for specific makes and models. Just remember, we accept all vehicles regardless of their condition, age or manufacturer.
All cars that are complete with all major parts and components have some real value in them. At our place, we realize this fact and pay cash for unwanted cars.
For selling a car, all you need is to get a free quote. For this, use our contact form to send an email. Alternatively, call us and talk to our specialist about wrecking a car in Springvale. We will also help your in finding your used auto parts.
Free Scrap Car Removal Towing Springvale
It is important for our team of car removals to do the towing same day as you request. Being one of the leading car wreckers in Springvale, we find it to be our major responsibility to instantly remove all junk and disheveled cars. Not only are these damaged vehicles a threat to the environment, but they are also a waste of resources.
Choose your own date and time for pick up
When signing up for a free scrap car removal service, you only need to tell us your preferred day for car removal and your exact location in Springvale. Car Wreckers Springvale has no difficulty in accessing all location even the remote sites in the suburb.
Getting paid for your unwanted car
We send our team of experts with full equipment to your doorstep on the day that you desire. When we arrive at your location, our team asks to first inspect your car. After they make sure that the vehicle's condition matches with its description, they pay you for it.
Before we even begin to tow your car, at Car Wreckers Springvale, we make sure that you have received its full worth in cash. It is only after that, we tow your car away to one of our yards.
Car transfer paperwork and documentation
The experts who show up at your place, take care of all the paperwork and make sure that you do not need to lift a finger. Our car removal is completely free of hassle. 
We pay money for wrecking cars on the spot
As mentioned earlier, at Car Wreckers Springvale, we find it very important to pay our clients, the first thing. Not only it is unethical but it also makes no sense to keep our clients waiting for the money.
Even if it is a bank transfer that you choose, we make sure to transfer the full value of car to your account on the same day. Our car valuation of experts determine the worth of your car that may exceed up to $12,999.
When our team comes to you for the towing of your car, the first thing we do before the removal is handing you the full cash.
How it Works?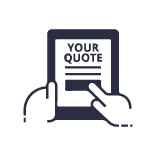 Get Free Car Cash Quote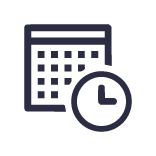 Schedule a Time for Pick up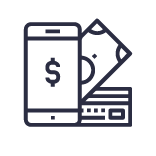 Get Car Payment & Removal
Car Models for Wrecking and Used Parts
At Car Wreckers Springvale, we accept every kind of car and almost every car brands. We have dealt is all European, American, Japanese and Korean car makes.
Take a look at expert brand car wreckers that we have in our yard. We deal in all models and pay the maximum value for it.
Toyota, Datsun, Peugeot, Honda, Ford
Saab, Hino, Skoda, Isuzu, Proton, Cherry
Chrysler, Volvo, Dodge, Mitsubishi, Holden
Mini Cooper, Subaru, Nissan, Land Rover
BMW, Lexus, Fiat, SsangYong, Daewoo
Citroen, Great Wall, Hyundai, Audi, Kia
Suzuki, Iveco, Mercedes Benz, Volkswagen
Jaguar, Mazda, Renault, Daihatsu, Alfa Romeo
We accept all cars at Car Wreckers Springvale. This includes pickup cars, 4wd cars, dump cars, loaders, mixers, trailers, containers, cranes and other special-purpose cars. 
Eco-friendly Car Wrecking and Disposal
Car Wreckers Springvale finds it very important to dispose an old and junk car in the most eco-friendly way. We bring the old, damaged, dead and scrap car for wrecking those and making further use out of it after recycling.
The experts first make sure to rid the vehicle of all the residual fluid and fuels. They do that in such a way that neither the land nor the atmosphere is harmed.
Next, they dismantle the car and set aside all the parts that are seemingly good. All the damaged and irreparable parts are discarded instantly. The discarded parts are sorted material-wise and later recycled. The seemingly good parts on the other hand are put through several quality test. After ensuring their quality, we stock those up in our collection of used spare parts for cars. 
Get a Free Car Evaluation
You can get in touch with our team very easily. At Car Wreckers Springvale, our specialists are always accessible through our customer care. If you need to sign up for a quick evaluation first, you can contact us through any of the following ways.
Sign up online by filling a simple quick quote form.
Email us your contact details and the details of your car to request a quote. 
Call our customer care helpline and talk to our staff about the car that you wish to sell.
At Car Wreckers Springvale, our team is prompt with their responses. And suggest the most efficient solutions for your particular situation. We recommend fixing the car and putting it back on the market if it has minor flaws and is slightly used. In case it is full damaged and has gone beyond repair, we suggest immediate wrecking and recycling.